Our Mission:
To identify, develop, and coordinate resources, policies, programs and services that support and empower all residents of Maplewood and South Orange to age in place as full members of the community.
Hurricane Ida Information
NJ 211 plays an important role when disaster hits our area. They communicate information and resources to the public in response to the storm. The information below is from their website. https://www.nj211.org/tropical-storm-ida
Crisis Cleanup
If you experienced flood damage and need assistance with clean up, register for Crisis Cleanup by calling 844-965-1386. For more information view a flyer (English) (Spanish).
Documenting your Flood Damage
Before removing flood-damaged items from your home, policyholders should be sure to take the following steps:
Take photos and videos.
Record serial numbers.
Keep receipts.
Retain all material samples.
Contact repair services.
Report Damage
The New Jersey Office of Emergency Management has launched a data collection portal to gather data from impacted individuals in Essex County where FEMA has declared the Major Disaster Declaration. Individuals can fill out the Damage Report Form to report damage to your home in the aftermath of a significant weather event or disaster (residential structures only, no vehicles). Information collected here will help local, state, and federal authorities better understand the location and severity of damage impacts.
FEMA Assistance
FEMA has declared that residents of Essex county can now apply for direct assistance for Ida-related recovery. Assistance may include home repairs, temporary housing, low-cost loans, and other programs to help recover from the effects of the tropical storm.
Apply online through FEMA's website, by downloading the FEMA App on the Apple App Store or the Google Play Store, or by calling 800-621-3362 (TTY: 800-462-7585). The toll-free telephone lines operate from 7 a.m. to 11 p.m., seven days a week.
To apply for FEMA assistance, visit https://www.disasterassistance.gov/
For more information, visit their website at https://www.nj211.org/tropical-storm-ida
For a link to the Governor's Office information, visit https://www.nj.gov/ida/
Transportation
Governor Murphy announced a partnership with Uber and Lyft to provide free and discounted rides to NJ residents who lost a personal vehicle due to Hurricane Ida. If you need a ride to an essential service, text NJIDARIDE to 898-211 or dial 2-1-1.
SOMA Two Towns Transportation
If you are 60+, live in South Orange or Maplewood, and require assistance with accessing rides for employment, food, prescriptions, local medical appointments, please visit the Transportation tab on this website for more information.
NEWS AND UPDATES
SUBSCRIBE!
To sign up for eblasts of the monthly community calendar of events and news for residents 60+, please go to http://southorange.org/list.aspx and choose the "Senior Citizen Community Calendar/SOMA Two Towns For All Ages". To sign up for our newsletter, please go to the Publications link on this site and scroll to the bottom to subscribe.
August-September 2021 Newsletter
SAVE THESE DATES
Brown Bag Day: Come dispose of your unused/expired prescription medications at a secure Mobile dropbox. Free consultation with a Pharmacists and information on the importance of properly disposing of unused/expired medications. An event sponsored by SOMA Two Towns, ADAPT Family Connections and the Maplewood Police Department.
SATURDAY, OCTOBER 16, 1-4 PM @ Location to be announced
VOLUNTEER FAIR: SATURDAY, NOVEMBER 13TH 1-4 PM AT THE WOODLAND, MAPLEWOOD
SOMA Two Towns for All Ages is a proud member of the
AARP Network of Livable Communities.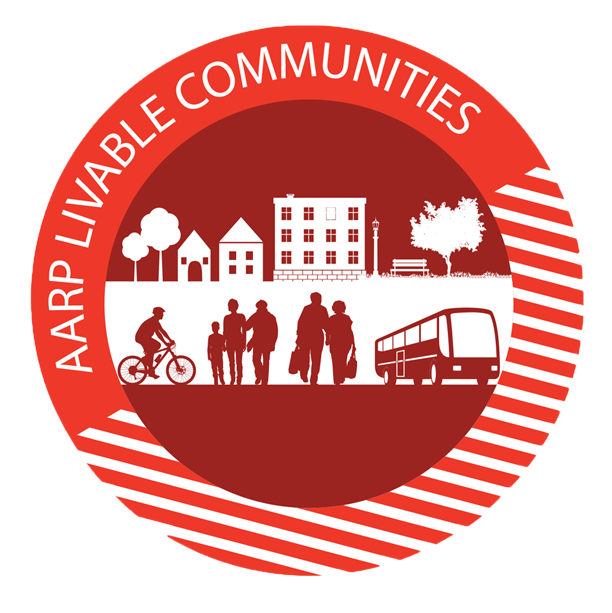 Support
SOMA Two Towns for All Ages is supported through the generosity of The Grotta Fund for Senior Care and under the auspices of the Township of Maplewood and Village of South Orange.