Our Mission:
To identify, develop, and coordinate resources, policies, programs and services that support and empower all residents of Maplewood and South Orange to age in place as full members of the community.
---
Governor Murphy Signs Fiscal Year 2022 Appropriations Act into Law
In late June, Governor Murphy signed into law the state's Fiscal Year 2022 budget. Included in that budget were items of interest to our seniors and older adults. So what are some of the items approved in the FY 2022 Budget?
Homestead Benefit Program: The FY2022 budget updated the Homestead Benefits payments based on 2017 property tax information (from 2006) and will update payments so that they will now be based on 2017 property tax information, which is the most recent payment information available. The program is open to homeowners who are older than 65, blind or disabled and earn less than $150,000 annually, or homeowners under age 65 who are not blind or disabled and earn $75,000 or less, according to the state. https://www.state.nj.us/treasury/taxation/
NJ EITC (Earned Income Tax Credit): The budget expands eligibility for this program to those 65 and older without dependents and to those as young as 18. https://www.state.nj.us/treasury/taxation/eitc/eitcinfo.shtml
Retirement Income: The budget increases the threshold for retirement income that is allowed to be excluded from taxation from $100,000 to up to $150,000, helping more senior taxpayers. https://www.state.nj.us/treasury/taxation/njit7.shtml
PAAD: The Pharmaceutical Assistance to the Aged and Disabled (PAAD) program is a state-funded program that helps eligible seniors and individuals with disabilities save money on their prescription drug costs. The budget raised the income threshold by $10,000 for those eligible to receive this assistance. For more information call toll free 1-800-792-9745 or visit https://www.state.nj.us/humanservices/doas/services/paad/
For more information about these programs, go to https://www.state.nj.us/treasury/taxation/relief.shtml
NEWS AND UPDATES
SUBSCRIBE!
To sign up for eblasts of the monthly community calendar of events and news for residents 60+, please go to http://southorange.org/list.aspx and choose the "Senior Citizen Community Calendar". To sign up for our newsletter, please go to the Publications link on this site and scroll to the bottom to subscribe.
August-September 2021 Newsletter
SAVE THESE DATES
SATURDAY, OCTOBER 16, 1-4 PM @ MORROW MEMORIAL CHURCH, MAPLEWOOD
VOLUNTEER FAIR: SATURDAY, NOVEMBER 13TH 1-4 PM AT THE WOODLAND, MAPLEWOOD
SOMA Two Towns for All Ages is a proud member of the
AARP Network of Livable Communities.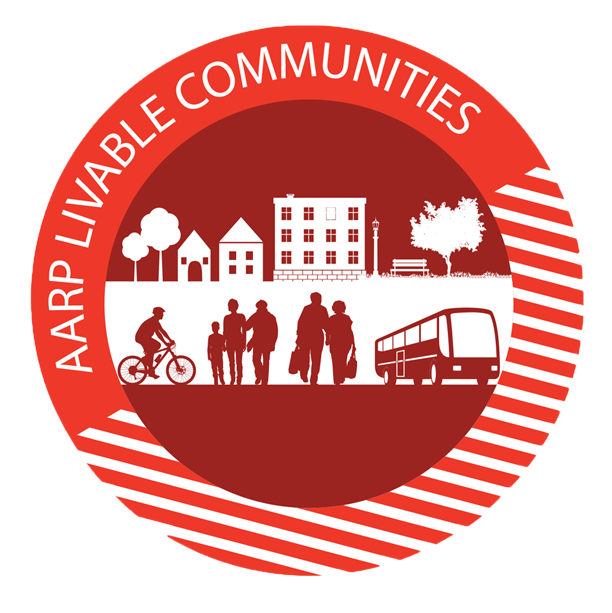 Support
SOMA Two Towns for All Ages is supported through the generosity of The Grotta Fund for Senior Care and under the auspices of the Township of Maplewood and Village of South Orange.